The model answer for Animal Extinction Essay.
Write about the following topic:
More and more wild animals are on the verge of extinction and others are on the endangered list. What are the reasons for this? What can be done to solve this problem?
Complete the topic within 20 minutes. Write a 200-300 word essay.
Animal Extinction Essay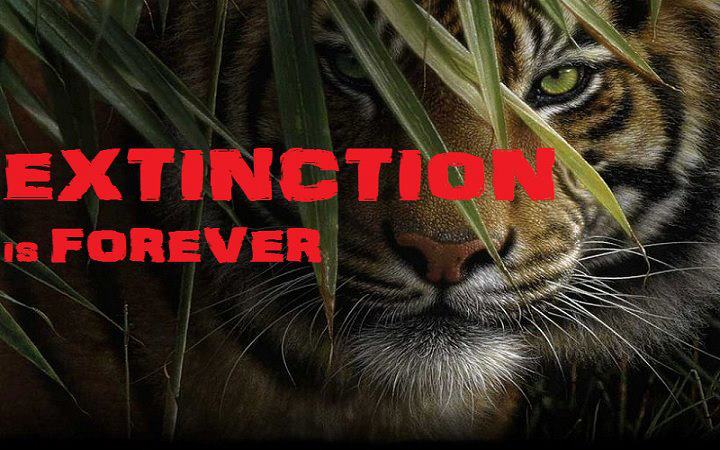 Model Answer
[Submitted by Nirav]
It is ironic that even though wild animals are way stronger than humans, they are facing a dark void of extinction due to human activities. Wild Animals are one of the most important elements in preserving a nation's natural environment. However, human greed and interference through poaching have caused a worldwide risk in the existence of wild animals.
Wild animals like tigers and elephants, generally known for their toughness, have evolved with features like thick fur, strong teeth, and bones for their survival. However, it is quite surprising that people are taking advantage of these features by killing them and selling their body parts in the market to earn money. This has unknowingly led to a decrease in their reproduction and hence put them on the endangered list. If proper steps are not taken to preserve the wild animals, very soon they will face the risk of extinction.
Citizens of every nation and the government representing them should come together and take steps in reducing these killings by creating a safe atmosphere for the wild animals where they can strive and reproduce. Various measures like building sanctuaries, strict action against poaching and wildlife activism have already been taken up which has resulted in an increase in the population of wild animals.
It is quite imperative that wild animals need to be protected against extinction since they not only add to the natural environment but they are an important part of the ecosystem. In the end, it is up to the humans whether to co-habit the environment with other wild animals or face a bleak future of restricted species of the animal kingdom.
Do You Know:
There are over 100 essay topics that get repeated in PTE Academic Exam. I have compiled the list of most latest and repeated essays. Here is the link – PTE Essay
Other Important Essay topics:
Model Answer 2:
In recent times, mankind has been confronted with one of the most serious issues of our modern life – endangerment of animals. Animals constitute an important part of our ecosystem. Without them, the cycle would disrupt and could result in life-threatening situations for all.
The increase in urbanization and industrialization has consequently increased the demands of the population. Coupled with a massive population boom, it is becoming necessary to clear off new lands to build housing projects, metros, shopping complexes, schools, and hospitals. Such immense pressure on resources to provide for everyone requires new industries and luxuries which are too, obtained at the behest of our ecosystem.
When forests are cleared off, animals lose their habitat which in turn threatens their survival.
Hunting and poaching are also one of the main causes behind the endangerment of animals. Various body parts of animals are used for commercial purposes. Hence, to satisfy these demands, hunting animals is common in the wildlife area.
Despite the setbacks, there are several steps that can be taken both at a governmental and societal level to establish a safe habitat and prevent animal endangerment. Firstly, the government of a state should keep a strict watch over-hunting and poaching activities. Also, development should be made in balance with nature. Reckless exploitation of the environment for making houses or industries would harm us more than benefit. Lastly, there are many steps we can undertake as an individual. We should boycott products made out of animal body parts and do our bit to sustain a balanced ecosystem.
In conclusion, people should always remember that man is a part of nature, not its master.
Read more:
Liked our essay? Share the animal extinction essay on social media.