The model answer for Extreme Sports Essay.
Write about the following topic:
These days some people are involved in dangerous activities such as extreme skiing, motorcycles jumping, Are you in favor? If yes then why?
OR
Pros and cons of extreme/ adventurous sports
Complete the topic within 20 minutes. Write a 300-word essay.
*** Important – PTE Academic has been repeating Extreme Sports Essay for quite long now.
Extreme Sports Essay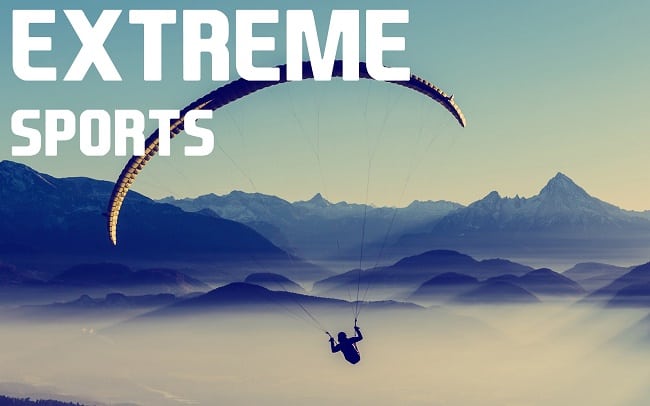 Model Answer:
Whenever I see a dangerous stunt in the movies, I get goosebumps. My first reaction is, "Is this possible." So the seeds of excitement have increased by curiosity to attempt the stunt. On the contrary, another part of the mind tells me not to be foolish as the stunt may get me killed. So, extreme sports are dangerous, and one has to be careful while performing it.
One should be aware of the limits, like beyond this it may be risky. Taking part in extreme activities will help one in overcoming the adrenaline rush. Many tourists are booking extreme skiing activities in one of the best ski resorts around the world. In the beginning, these games are terrifying but as time passes one gets used to it. Moreover, this risk-taking factors helps in tackling stressful situations in our routine life.
Recommended: PTE Essay Topics [Latest & Repeated Essays]
If we are afraid of death, then our life will become hell. One has to master own fears and enjoy the gifted life. There are many sports like football and cricket, which has seen the death of players on the field. But cricket and football are not extreme activities. Hence, there are possibilities that you may survive even by playing extreme sports. Some are fortunate enough to get popular by creating world records or by becoming experts in extreme sports.
Preventive measures are a must while indulging in these kinds of games. By following safety precautions, the players can avoid minor or major injuries. Before going for skiing, the participants must be aware of the dangerous slopes, how one might get injured and others. Following the passion blindly can land you in trouble.
It is advisable to practice a lot before competing with others because practice makes one perfect. To be on the safer side perform extreme sports along with experts or professionals.
More essay topics for PTE:
General Essay Topics:
To Stay Connected, like Us On Facebook.