A model answer for the Value Added By Travel In Education.
Write about the following essay topic:
Value added by travel in Education. Is travel a necessary component of education or not? Will scholar sitting at home have more knowledge?
Or
Travel to study is overrated; we have brilliant scholars who studied locally. Is travel required for higher studies?
Complete the topic within 20 minutes. Write a 200-300 word essay.
Recommended: Most Repeated PTE Essay Topics With Answers
Value Added By Travel In Education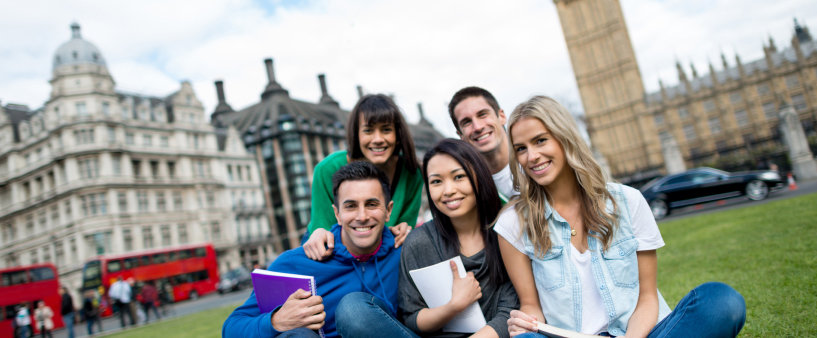 Model Answer
Education is one's persona to complete his or her personal development. In a similar note, traveling internationally to pursue higher studies is an excellent opportunity for many aspiring individuals. However, some think this is just an exaggerated idea. This essay will examine the points on both sides of the argument then draw a logical conclusion.
On the one hand, studying abroad as much is required for many students. It provides the individual a lot of opportunities and experiences in life. One great example is those overseas students who developed the sense of independence from their parents because of being far from them. Moreover, the person is also exposed to various cultural diversities which enables him or her to adapt sufficiently to a new environment. It also provides the individual to widen his or her learning capabilities about life and chosen career. Furthermore, students who gained international qualifications are more preferred by the various employers which means they are prone to many job opportunities. Therefore, the international study provides more advantages to the future of the individual who pursues this idea.
On the other hand, those who are against on traveling to study have different perspectives. First, various universities abroad cost ten times the cost of the local college. Due to this, students are required to do some part-time works to help their parents in supporting their chosen field. In Australia, for instance, most of the international students have to work as well as a part-time worker in some cafes, so that they can support the expensive cost of living in the said country. Therefore, studying abroad is too expensive for both parents and students.
This essay discussed the views of traveling to study and those who are against with it. In my opinion, I believed that the idea of pursuing international higher studies contributes to the person's individual growth in personal, social and economic terms. Moreover, it also adds to the own experiences and practical skills of the various individuals.
Other Important Essays:
Model Answer 2:
In today's ever-changing world, of advanced technologies, education forms a much-needed base for overall development of a human being including his personal, social and economic development. So traveling to another country for higher education is justified? I will analyze both sides before concluding at the end.
The people against the idea of travel to study supports their view of the fact that international studies are much more costlier than studying at home country. Also, students living away from parents often develop homesickness. Some students opt for part-time jobs to bear the burden of their parents and to meet their daily needs which in turn increases the load on them. Rather than focusing on learning, they get to struggle hard for their expenses. Parents are not sure if their children are studying or getting in some negative company which can change their mind.
On the other hand, some people are of the view that international studies widen the scope of learning & enhance skills & abilities. Studying in the different country provide students the opportunity to learn and adapt other's culture. This way they adapt to different environment readily, and it helps them in the later stage of life.
Further adding an international qualification adds weight-age to student's resume which opens up many job opportunities for them. For instance, a student's resume with an MBA degree from a recognized international institution gets priority among the peers. Employers too are preferring graduates with international experience.
In the end, I am of the opinion that traveling for higher education is a must these days. It surely has some disadvantage, but we can't overlook the merits of foreign qualification. International studies widen people's perspective and help them with better career opportunities. Travel is an essential element of higher studies which in turn is an outstanding combination to succeed in this globalized planet.
Read more: