The model answer for failure essay.
Write about the following topic:
What is your view on the idea that it takes failure to achieve success?
Complete the topic within 20 minutes. Write a 200-300 word essay.
Note: Failure Essay is new entry to the list of PTE essays
Failure Essay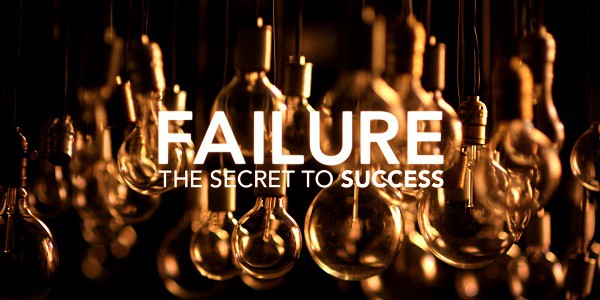 Model Answer 1:
[Submitted by Sahil]
'Failure is the path to success' is an old saying but it holds true even in today's modern and fast-paced world. Some argue that failure is essential for gaining success in life, while others believe that one can be highly successful without going through a failure phase. This essay will discuss that failing is crucial to achieving success.
Success is the result of bad experiences in life. The path to success is filled with difficulties and hurdles. Bad experiences in life teach many valuable lessons and to be successful, it is imperative to learn from the mistakes and avoid them in the future. The most celebrated personalities in the world have failed multiple times. For example, Jack Ma, the owner of the most prominent online shopping website in the world failed many times. He was rejected for the job at KFC, but he didn't lose hope and learned from his mistakes. Today, he is one of the wealthiest persons on this planet. Therefore, failure is an essential part of an individual's life.
Some people believe that failure is not essential to achieve success. In this modern era of social media, some people have become highly successful and gained popularity overnight by performing some acts. Hence the belief that bad experience may not be essential to achieve great heights in life.
Overall, the success of an individual comes from his mistakes in life. By learning from bad experiences, human beings can achieve big things in life.
Read more:
Model Answer 2:
The burning desire to succeed leads to many failures. The most successful and popular people known to World today are subject to failure before attaining final success.
Everyone is born with some natural talent and ability. When people recognize their actual talent and work upon the same, their chances to succeed increases. For example: Being a little girl I always wanted to become a medical doctor. I worked hard to pass the entrance exam and also I continued working hard during the graduation. My underlying love for diagnosis and treating patients helped me in achieving my dream. I know of many such students who tried hard to "failed" attempts. My natural ability helped me to accomplish in comparison with them.
Persistence also happens to be another key factor in my success. We are what we repeatedly do. Many people are of the view that it does not require a lot of effort to get success. No magic wand can give you immediate success. I studied hard day and night to clear the entrance exam. This persistence gave me the courage to move forward and achieve what I want.
I also find Luck to be an essential factor for success. Though I am a follower of hard work, I seldom see luck to be an essential element. Sometimes the best opportunity knocks your door when you least expect it. For example: Once I participated in a regional meet and I finished 4th, but because the competitor at the 3rd position was disqualified I won the 3rd place. It was my sheer luck that my competitor made an error and I won the prize instead.
In the end, I can sum up that failures are not the only factor necessary to achieve success. Other vital elements like natural ability, persistence and luck also play an important part. Without them, people certainly have great difficulties achieving what they want.
_____________________
General Essay Topics:
Like us on Facebook.