The model answers for Reasons To Attend College Essay
Write about the following topic:
People attend colleges or universities for many different reasons (for example, new experiences, career preparation, increased knowledge etc.). Why do you think people attend colleges or universities?
You should give reasons for your answer using your ideas and experience.
You should spend about 20 minutes on this task. Write at least 250 words.
Must Visit: PTE Writing Essay That Appeared Repeatedly In Exams
Reasons To Attend College Essay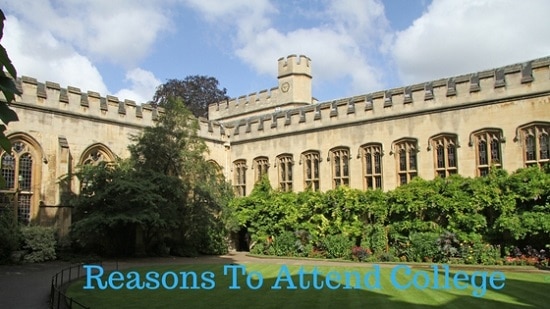 Model Answer
People enrol in universities or colleges due to a variety of reasons – be it to gain experiences, increase their knowledge or to prepare themselves for having a good career. I believe that there are several other reasons to acquire tertiary education. I will discuss those reasons in the following paragraphs.
First of all, the main reason why I feel students enrol in universities is to get the higher education. During schooling or graduation, some pupils develop the extreme interest in specific subjects. Hence, they continue studying those subjects deeper and deeper, not only to acquire complete knowledge about it but also, to make more discoveries. For instance, some students do have a good job even after having a Master's degree. Still, they do PhD so that they can make new reforms and discoveries in the subject of their choice.
Next, sometimes the present jobs of people demand them to have a higher degree. For example, in India, several candidates get placed in multinational companies, while studying, via Campus Placements. But, the salary packages that they are offered seem insufficient to them. Hence, they continue university education so that they can acquire a tertiary level degree and increase their chance of promotion or growth in their company.
In conclusion, the reasons why students join colleges or universities are purely personal preferences. Some study to increase their promotion prospects while others have innovative minds. Hence, narrowing down the list to come up with a fixed number of reasons would be unfair.
Recommended: